Asphalt needs to be paved and treated by experts who understand how to work with it. If not, it could easily succumb to wear and tear or the elements and cost even more to repair or repave! If you're looking to make a smart investment in asphalt paving that will last, contact the experienced paving contractors in Memphis, TN at Star Paving and Sealing Inc.
As a second-generation paving company with decades of experience, we're intent on paving every job to perfection. We meet all expectations for quality and completeness, and always leave our jobsites looking better than we found them. Expect the highest caliber of workmanship when you choose us for asphalt work.
Asphalt Paving Services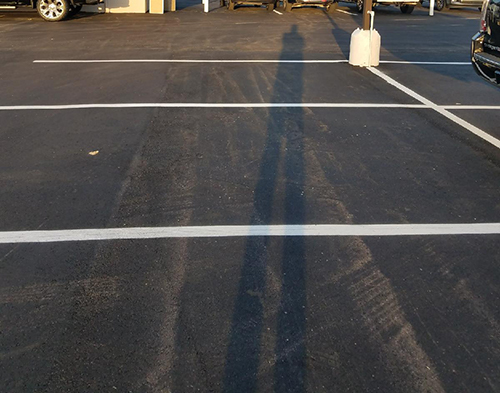 Our asphalt experts have experience across the entire gamut of projects, bringing high-caliber results to commercial, municipal and industrial clients. We also have the capabilities to pave for residential installations. No matter what the scope or specifications of the project, we approach it with a mind for efficiency and excellence—we work fast without cutting corners. Our finished asphalt surfaces speak for themselves!
Commercial Paving
Industrial Paving
Municipal Paving
Parking lot Paving
Driveway Paving
Tar and Chip Paving
Whether we're paving the entire parking lot for an industrial park or tarring and chipping a residential driveway, you can rest assured the results will be immaculate and durable, ready to stand up to wear and tear.
Asphalt Repair & Maintenance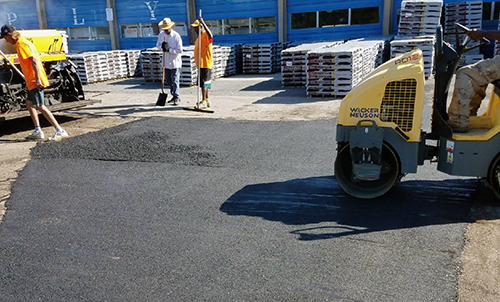 Asphalt is prone to damage over time for all types of reasons—namely weathering and general wear. If your asphalt has cracked, dried out, begun to crumble or is damaged in any other way, turn to us for repairs and protective maintenance.
Sealcoating
Crack Sealing
Asphalt Maintenance
In addition, we're also available for excavation and gravel work, making us your all-in-one answer to most asphalt projects.
Contact the Star Paving and Sealing Inc. team today and see how we've separated ourselves from other asphalt paving companies in Memphis, TN! Reach us at (901) 553-5071.