Industrial paving services need a careful approach to consider heavy loads driving over the asphalt every day. Dump trucks, busses and other heavy equipment demand a surface that's well-paved, right down to the sturdy, reliable base.
Don't take chances when it comes to your industrial paving project. Hire the proven contractors at Star Paving and Sealing Company for industrial paving in Memphis, TN. Our experience with large-scale projects and industrial applications distinguishes us from the competition. We promise a surface that's well-paved and ready for rugged use.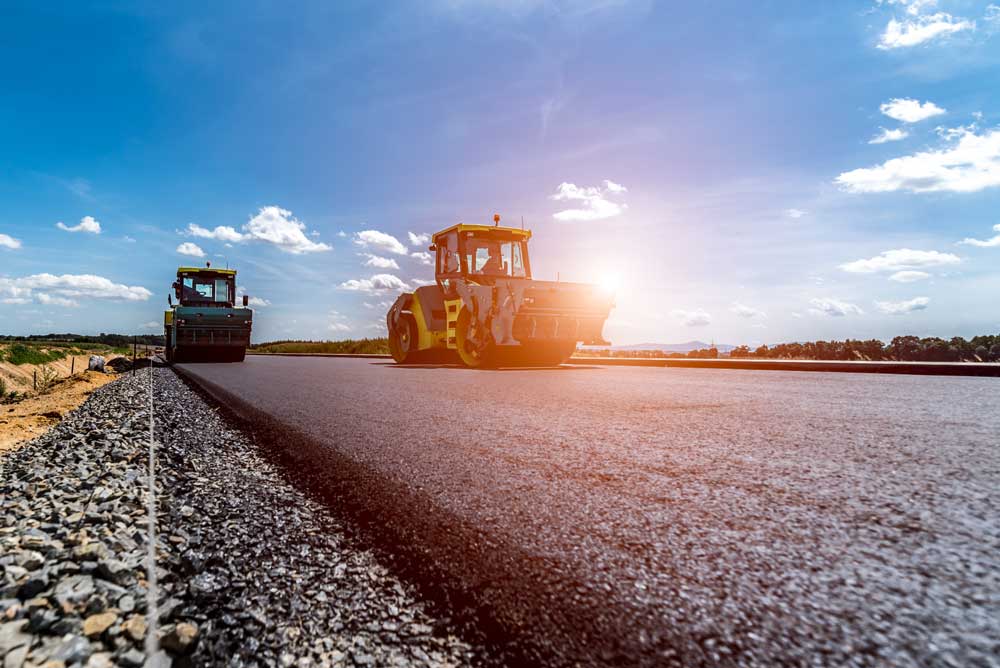 Road paving:
Our experience with industrial asphalt road paving in Memphis, TN ensures your access roads and other surfaces are properly constructed from the base up. They'll withstand overweight vehicles and heavy road traffic, ensuring maximum longevity and return on investment.
Industrial yards:
Parking for fleet vehicles, heavy equipment and other industrial assets is important. We pave asphalt yards that keep everything on solid ground while you're not using it. best of all, our lots are easily accessible, for when it comes time to hit things up and move them to the worksite.
Crack sealing:
If your asphalt surface has cracks forming, don't wait to get them repaired. We offer hot-fill solutions that not only erase the presence of cracks on your surface, they also protect the asphalt and improve its longevity.
Grading and milling:
Our experience with industrial asphalt paving extends to grading and milling services. If your surface is sunken or needs to be fixed due to potholes forming, we're able to assist. We promise a return back to a flat, smooth surface, at an affordable cost.
Asphalt overlaying:
Rather than tearing up an asphalt surface in need of repair, we work with our customers to deliver an asphalt overlay. It saves you money and restores the integrity of your surface—all for a much lower cost than a new paving project.
Contact Us
Your industrial asphalt project demands the oversight of a competent, qualified professional. Star Paving and Sealing Company is ready to answer the call for quality, reliable work. Contact us today at (901) 553-5071 to discuss your commercial asphalt paving needs. We look forward to serving you.