Welcome to Star Paving and Sealing Company, your trusted asphalt paver in Millington, TN! With 47 years of industry experience and a team of dedicated professionals, we're here to provide you with top-quality asphalt paving solutions. And as a leading paving contractor in the area, we pride ourselves on delivering exceptional services that enhance the durability, functionality, and aesthetic appeal of your property.
At Star Paving and Sealing Company, we understand that a well-maintained pavement is essential for the smooth operation of your residential or commercial property. So whether you need a new asphalt driveway, parking lot, or walkway, our team is equipped with the skills and equipment necessary to turn your vision into reality. We specialize in providing asphalt paving services that are durable, cost-effective, and reliable.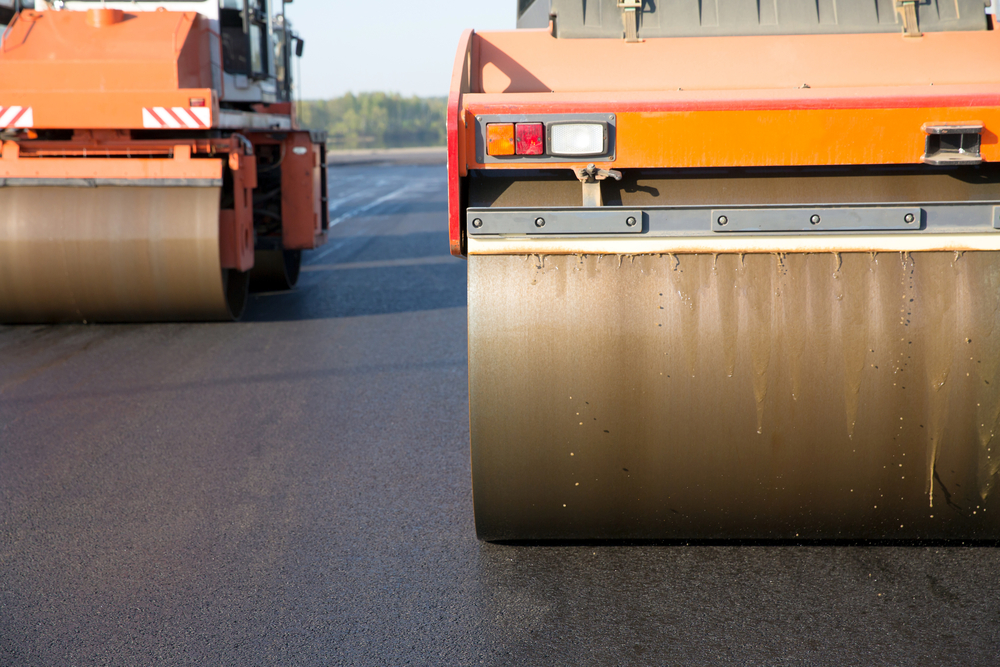 Asphalt Paving
Asphalt paving is our expertise, and we take great pride in delivering outstanding results for our clients. Our team utilizes high-quality materials and industry-leading techniques to ensure a seamless and long-lasting pavement. We also understand the importance of proper site preparation, drainage systems, and compaction, which are critical for the success of any asphalt paving project. So whether you need a small repair or a large-scale installation, we have the expertise and resources to handle any project with precision and efficiency.
Paving Contractor
As a leading paving contractor in Millington, TN, we're committed to exceeding each and every one of our clients' expectations. Our team strives for excellence in every project we undertake, focusing on providing personalized solutions tailored to your specific needs. We listen to your requirements, analyze your site, and develop a comprehensive plan that ensures the desired outcome. And with our attention to detail and commitment to quality, you can trust us to deliver exceptional results that last.
Why Choose Us?
Experience – With more than four decades' worth of experience in the industry, we've honed our skills and expertise, allowing us to handle any asphalt paving project with professionalism and efficiency.
Quality Materials – We believe in using only the highest quality materials for all our projects. This ensures a long-lasting and durable pavement that withstands the test of time and weather conditions.
Customer Satisfaction – We're dedicated to ensuring your complete satisfaction throughout the process. From the initial consultation to project completion, we prioritize clear communication, timely responses, and professionalism.
Competitive Pricing – We understand the importance of budget-friendly options, which is why we offer competitive pricing without compromising on the quality or integrity of our work.
Attention to Detail – Our team pays meticulous attention to every aspect of the project. From site preparation to final touches, we ensure that no detail is overlooked, resulting in a flawless finish.
Services We Offer
Asphalt Paving – Whether you need a new driveway, parking lot, or sidewalk, we offer top-notch asphalt paving services that enhance the functionality and curb appeal of your property.
Asphalt Repairs – If your existing pavement is showing signs of wear and tear, our team can assess the damage and provide cost-effective repair solutions that extend its lifespan.
Sealcoating – We also offer sealcoating services that protect your pavement from UV rays, water damage, and other external factors, ensuring its longevity and reducing the need for future repairs.
Line Striping – Our experienced team can expertly line stripe your parking lot, creating organized and safe traffic flow patterns that comply with local regulations.
Choose Star Paving and Sealing Company for Your Asphalt Paving Needs!
So if you're looking for a reliable asphalt paver in Millington, TN, look no further than Star Paving and Sealing Company! Just reach out to us today to schedule a consultation and get a free estimate for your next asphalt paving project. We look forward to serving you and providing you with exceptional paving solutions that stand the test of time!