Welcome to Star Paving and Sealing Company! As a leading paving contractor in Arlington, TN, we offer a comprehensive range of professional services to meet all your asphalt paving needs. With 47 years of experience and our team of highly skilled professionals, we're committed to providing our clients with top-notch quality and unmatched customer service. So whether you need paving for a residential, commercial, or industrial project, our dedication to excellence ensures a smooth and durable finish each and every time.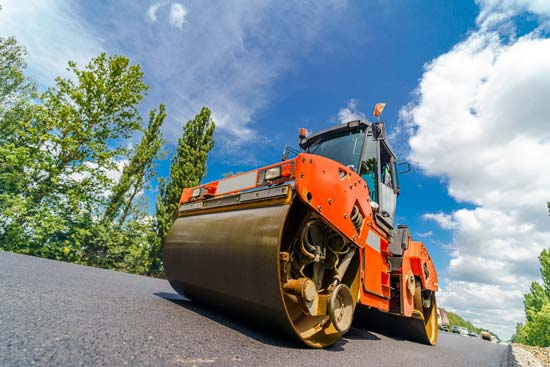 Asphalt Paving
At Star Paving and Sealing Company, we specialize in asphalt paving for a variety of applications. From driveways to parking lots, our experts are equipped to handle projects of any size and complexity. Using high-quality materials and state-of-the-art equipment, we ensure that your asphalt surface is not only visually appealing but also durable and long-lasting. Our team's expertise and attention to detail guarantee a smooth and seamless finish that will enhance the overall aesthetics of your property.
Residential Paving
If you're in need of residential paving, look no further. Our team understands the importance of having a functional and attractive driveway for your home, which is why we offer customizable solutions tailored to your specific requirements and budget. Whether it's a new installation, repair, or resurfacing of your driveway, our skilled professionals will ensure that the work is completed efficiently and with the highest level of craftsmanship. Let us transform your driveway into a welcoming and impressive entrance for your home.
Commercial Paving
As a business owner, the appearance of your commercial property plays a crucial role in attracting customers and creating a positive first impression. And at Star Paving and Sealing Company, we understand the unique needs of commercial paving projects. So whether it's a parking lot, walkway, or other asphalt surfaces, we have the expertise to deliver outstanding results. Our team will also work closely with you to ensure minimal disruption to your business operations while providing a durable and aesthetically pleasing pavement that will enhance your property's overall value.
Industrial Paving
Industrial areas demand paving solutions that can withstand heavy loads and high traffic. Luckily, our industrial paving is designed to provide exceptional durability and functionality. Whether you need a new industrial parking lot or repair and maintenance for your existing surfaces, our team has the expertise and equipment to handle the job. We utilize superior materials and innovative techniques to deliver long-lasting results that can withstand the toughest industrial environments.
Sealcoating
Protecting your asphalt surfaces from harsh weather conditions and everyday wear and tear is essential for maintaining their appearance and extending their lifespan. And our sealcoating services provide a protective barrier that helps to prevent cracks, potholes, and other damages caused by moisture, UV rays, and chemicals. With our professional sealcoating solutions, you can ensure the longevity and beauty of your asphalt surfaces, saving you time and money on costly repairs in the long run.
Striping and Marking
Proper striping and marking are crucial for maximizing the functionality and safety of your parking lots and roadways, and our team of experts uses high-quality paints and modern equipment to ensure clear and well-defined striping that complies with all local regulations and standards. So whether you need new striping or restriping for existing facilities, we pay attention to every detail to ensure efficient traffic flow, enhanced safety, and an organized appearance.
Why Choose Us for Paving Asphalt?
When it comes to asphalt paving and sealing services in Arlington, TN, choosing Star Paving and Sealing Company guarantees exceptional quality and professionalism. With our extensive experience and commitment to customer satisfaction, we've earned a solid reputation as a trusted and reliable paving contractor for the following reasons:
Highly skilled team: Our dedicated professionals undergo regular training to stay updated with the latest industry practices and techniques. They have the expertise and experience to handle any paving project with precision and craftsmanship.
Superior materials and equipment: We only work with high-quality materials and state-of-the-art equipment to ensure the best results. Our commitment to using premium resources guarantees durable and long-lasting asphalt surfaces.
Excellent customer service: We believe in building long-lasting relationships with our clients. Our friendly and knowledgeable team is always ready to assist you, answering any questions or concerns you may have throughout the process.
Competitive pricing: We understand the importance of staying within budget. Our pricing is fair and transparent, ensuring that you receive exceptional value for your investment.
So contact us today for all your asphalt paving needs. Whether you require residential, commercial, or industrial services, we guarantee the highest level of quality and professionalism. After all, at Star Paving and Sealing Company, paving excellence is our motto, and customer satisfaction is our top priority.
Schedule a Consultation