At Star Paving and Sealing Company, we believe paving is more than just a service. It's an investment in your home, your business, and the community you live in. We take the time to guarantee that every project is completed correctly and with care. Our ultimate priority is your complete satisfaction with your new pavement, so we will go above and above to guarantee that it meets all of your specifications.
Our expert team has been constructing and maintaining quality roads for many years, and we know what it takes to execute the work correctly the first time. We have a reputation for dependability, promptness, and friendliness, and if there is ever a problem with the quality of our craftsmanship or service, we will fix it quickly at no additional cost.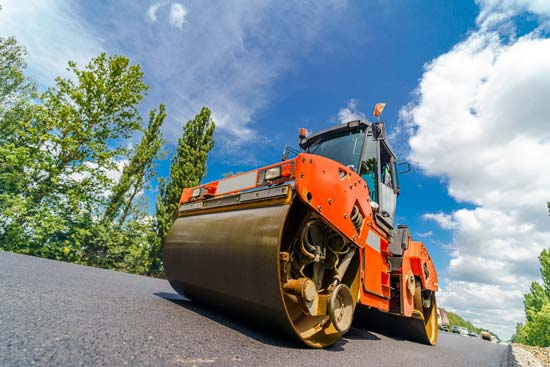 Asphalt Paving
We are a full-service asphalt maintenance company that has been serving the Memphis area. Our team uses the latest equipment and techniques to ensure that your asphalt is repaired the first time correctly. Our commitment to customer satisfaction is evident in every job we complete. Whether a small repair or a major overhaul, you can rely on us for quality workmanship at an affordable price.
Driveway Paving
Paving a driveway entail pouring a fresh layer of asphalt over an old driveway. This method is meant to improve the driveway's aesthetics and durability. Driveways can become cracked and worn out over time, especially if you live in an area where the weather greatly affects your driveway. Intense seasonal temperature swings, from sweltering summer to bone-chilling winter, can cause driveways to break.
Nevertheless, our paving contractors can help you restore your driveway to last longer than ever. We will seal all cracks in your driveway, remove any loose gravel or dirt on top of it, and then lay down a smooth layer of asphalt that will protect your driveway from further damage.
Asphalt Paving
Asphalt is a material that is used to pave roads and driveways. It is a mixture of sand, gravel, and asphalt cement. Asphalt is commonly used to pave parking lots, driveways, and streets.
However, it can be damaged by water or moisture seeping into cracks in the asphalt. This causes the asphalt to break apart and deteriorate faster than normal. When this happens, the pavement needs to be repaired before it can be sealed again.
Star Paving & Sealing Company offers Asphalt Paving services to clients in Memphis, TN. We use only quality materials and equipment to ensure your project meets all state requirements for safety and durability. Our experienced staff will work hard to ensure your driveway or parking lot looks its best after we finish the repairs.
Sealcoating
Sealing your driveway is essential to ensure it lasts as long as possible. It also helps you save money by preventing water, oil, and other chemical damage. The process involves applying a protective coating to the surface of your concrete or asphalt driveway. This coating will help protect it from weathering, oxidation, and other damaging elements that can cause cracks and potholes.
If you need seal coating services, we can help. Our team will help you choose the appropriate sealer for your project, apply it correctly, and make sure everything looks great at the end of the process.
Driveway Resurfacing
Driveway Resurfacing is a process that involves removing the old asphalt and concrete from your driveway and then replacing it with new asphalt and concrete. This process helps to preserve the lifespan of your driveway and can also help reduce any cracks or potholes that have formed over time.
Our company has been specializing in asphalt paving for years. As a result, we have built a wealth of knowledge about this unique material and the various techniques used to install it properly. We always strive to deliver work of the best quality to our customers.
We pay great attention to what you have to say and adjust to meet your requirements wherever possible. Whether you need an entire driveway resurfacing project completed or just have some cracks repaired on your existing driveway, we can help.
Commercial Parking Lot Repair
We recognize that your parking lot is the most vital aspect of your business, and we take great pride in offering you the highest level of care for it. If you're looking for a Commercial Parking Lot Repair service in Memphis, TN, look no further than Star Paving and Sealing Company.
Star Paving and Sealing will repair cracks in the asphalt of your parking lot, seal the cracks to prevent water from getting into them and causing further damage, and then seal your parking lot to make it look brand new. We also offer maintenance contracts, so you know that we're always there when you need us.
Star Paving and Sealing Company is a full-service paving contractor specializing in commercial parking lot repair. We work with commercial businesses of all sizes, from small mom-and-pop shops to large national corporations, to provide the best possible solutions for your parking lot needs. Our skilled crew has years of experience working on projects ranging from minor crack repairs to total resurfacing.
Need a Paving Contractor in Memphis, TN?
If you are looking for a paving contractor in Memphis, TN, look no further than Star Paving and Sealing Company. We are a full-service paving contractor providing residential and commercial properties with all their paving needs.
We specialize in concrete driveways, sidewalks, and patios. Our craftsmanship is top-notch, and we guarantee client satisfaction with the final product.